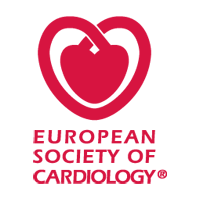 FLORENCE, Italy, May 21, 2016 – On 21 May 2016 the European Society of Cardiology (ESC) Guidelines for the diagnosis and treatment of acute and chronic heart failure (HF) were published in European Heart Journal and the European Journal of Heart Failure. The Guidelines were presented at Heart Failure 2016 and the 3rd World Congress on Acute Heart Failure in Florence, Italy.
Heart failure represent an epidemic disease. Around 1–2% of adults in developed countries have heart failure. At 55 years of age, the lifetime risk is 33% for men and 28% for women. During one year, 17% of hospitalised and 7% of stable/ambulatory heart failure patients will die, primarily from sudden death and worsening heart failure.
However, heart failure is becoming a preventable and treatable disease. Implementing the new ESC guidelines will give patients the best chance of a positive outcome.
The following are key points to remember from the 2016 ESC Guidelines:
New category of HF with mid-range ejection fraction (HFmrEF) where patients have a left ventricular EF (LVEF) in the range of 40-49%. This is in addition to HF with preserved EF (HFpEF) and those with reduced EF (HFrEF). The authors opined that those with HFmrEF probably have mild systolic dysfunction, but with features of diastolic dysfunction. They felt it is important to identify such patients to stimulate research in this group of patients.
Cardiac resynchronization therapy (CRT) should not be used when a patient has a QRS duration <130 ms, replacing the recommendation of <120 ms in the 2012 guideline—Class III recommendation with Level of Evidence (LOE) A (because of the EchoCRT trial findings); Class I, LOE A recommendation when QRS duration is ≥150 ms, and Class I, LOE B recommendation when the QRS duration is between 130 and 149 ms.
Implantable cardioverter-defibrillators (ICDs) in HF are not recommended within 40 days of myocardial infarction (MI) (Class III recommendation with LOE A) or in patients in New York Heart Association (NYHA) class IV. A wearable device may be considered if the patient is at risk of sudden death or as a bridge to an ICD (Class IIb recommendation; LOE C).
Angiotensin-receptor/neprilysin inhibitor (ARNI) is included as a Class I recommendation (LOE B); these recommend replacing angiotensin-converting enzyme (ACE) inhibitors with valsartan-sacubitril in patients who fit the criteria used to enroll patients in the PARADIGM-HF trial—that is ambulatory patients who remain symptomatic despite optimal therapy. The guidelines cautioned that safety issues remain with ARNI—that is symptomatic hypotension and risk of angioedema.
New algorithm to diagnose nonacute HF (Figure 4.1 in the guideline document) and to define whether HF can be ruled out completely or if further tests are required.
Ivabradine be considered in symptomatic patients with HFrEF and LVEF ≤35% and in sinus rhythm with a heart rate ≥70 bpm because it improves outcomes (Class IIa recommendation, LOE B and C).
In patients who cannot tolerate mineralocorticoid receptor antagonists, the guidelines recommend giving a combination of ACE inhibitor/angiotensin-receptor blocker (ARB). It cautioned that this combination therapy will require strict supervision.
In patients who cannot tolerate ACE inhibitor or ARBs, the guideline document recommends using the fixed-dose combination of hydralazine and isosorbide dinitrate to reduce the risk of death (Class IIb recommendation, LOE B).
It is recommended that digoxin be used cautiously in women, elderly, and those with poor renal function. It may be considered in patients with sinus rhythm to reduce risk of hospitalizations and in those with atrial fibrillation with rapid ventricular rate when other options cannot be utilized.
The recommendations for left ventricular assist devices (LVADs) were changed to Class IIa (LOE C) and Class IIa (LOE B).
In the acute setting when patients are suspected to have HF, these guidelines recommend measurement of plasma natriuretic peptide—a Class I recommendation, LOE A.
Novel recommendations to prevent or delay the onset of heart failure and prolong life include: treatment of hypertension, statins for patients with or at high risk of coronary artery disease, and empagliflozin (a sodium-glucose cotransporter 2, or SGLT2, inhibitor) for patients with type 2 diabetes.
The full text of 2016 ESC guidelines is available at the European Hearth Journal website.