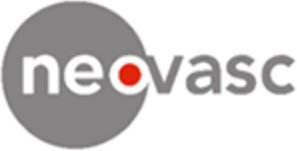 Neovasc Inc. ("Neovasc" or the "Company") (NASDAQ, TSX: NVCN) reported today, in a non-precedential opinion, a panel of the United States Court of Appeals for the Federal Circuit affirmed the judgment of the United States District Court for the District of Massachusetts in the case of CardiAQ Valve Tech., Inc. v. Neovasc Inc. The panel also affirmed the district court's decision not to enjoin Neovasc's Tiara™ program.
In summary, if the judgement is not altered through additional appellate proceedings, Neovasc must pay the full judgement of approximately US$112 million, of which approximately US$70 million is already held in an escrow account. There are no other monetary damages arising from this award. Neovasc remains the joint inventor of the '964 patent, one of the patents in the Tiara™ patent family, along with two employees of CardiAQ Valve Technologies, Inc., both parties having freedom to use the patent without an obligation to pay royalties to the other.
Neovasc is presently considering whether to pursue further appellate review of the panel's decisions on the other issues presented by the judgment and will continue to evaluate all other options.
About Neovasc Inc.
Neovasc is a specialty medical device company that develops, manufactures and markets products for the rapidly growing cardiovascular marketplace. Its products include the Neovasc Reducer™, for the treatment of refractory angina which is not currently available in the United States and has been available in Europe since 2015 and the Tiara™, for the transcatheter treatment of mitral valve disease, which is currently under investigation in the United States, Canada and Europe.
SOURCE Neovasc Inc.
http://www.neovasc.com/news-releases/