Say goodbye to paper surveys. Capture and manage Patient-Reported Outcome data on a centralized platform.
Catchtrial ePRO App facilitates better interaction between the patient, investigator and sponsor, ensures faster trial completion, and significant cost savings.
It works with any desktop or mobile device, including Android and Apple iOS. ePRO simply allows you to stay tuned with patient health.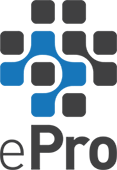 What is ePRO?
Catchtrial electronic Patient-Reported Outcomes (ePRO) is a survey of the status of a patient's health that comes directly from the patient, i.e. the patient reports the data directly. These surveys can include psychological symptoms, patient diary and general quality of life measures, such as how the condition impacts a patient's daily life.
Catchtrial ePRO App features
Compliant
No participants sensible data (GDPR and HIPAA compliant)
Easy and complete tracking patient data system (ICH/GCP and 21 CFR Part 11 compliant)
Easy to enable and secure registration by Catchtrial QR code
Secure
User-friendly ePRO Forms Builder interface (no programming skills required)
Intuitive interface and engaging screens
Send/Resend survey invitations
Easy data saving
Intuitive
ePRO patient surveys
Integrated eDiary for routine automated patient data capture (e.g. daily, weekly, monthly)
Full integration with EDC for a real-time desktop access of the patient-reported data
Unique Experience To Empower Patient Data Capture