Easy recruitment and Informed Consent Management.
Catchtrial eConsent App facilitates better interaction between the patient and the Clinical Research Coordinator (CRC).
Overcome recruitment and consenting challenges by Meditrial proprietary telemedicine-inspired product called Catchtrial eConsent.
eConsent allows researchers to obtain informed consent from participants from anywhere using telemedicine technology.
Available for both Android and iOS mobile operating systems, Meditrial eCosent delivers a superior patient experience, optimizing engagement and improving data quality.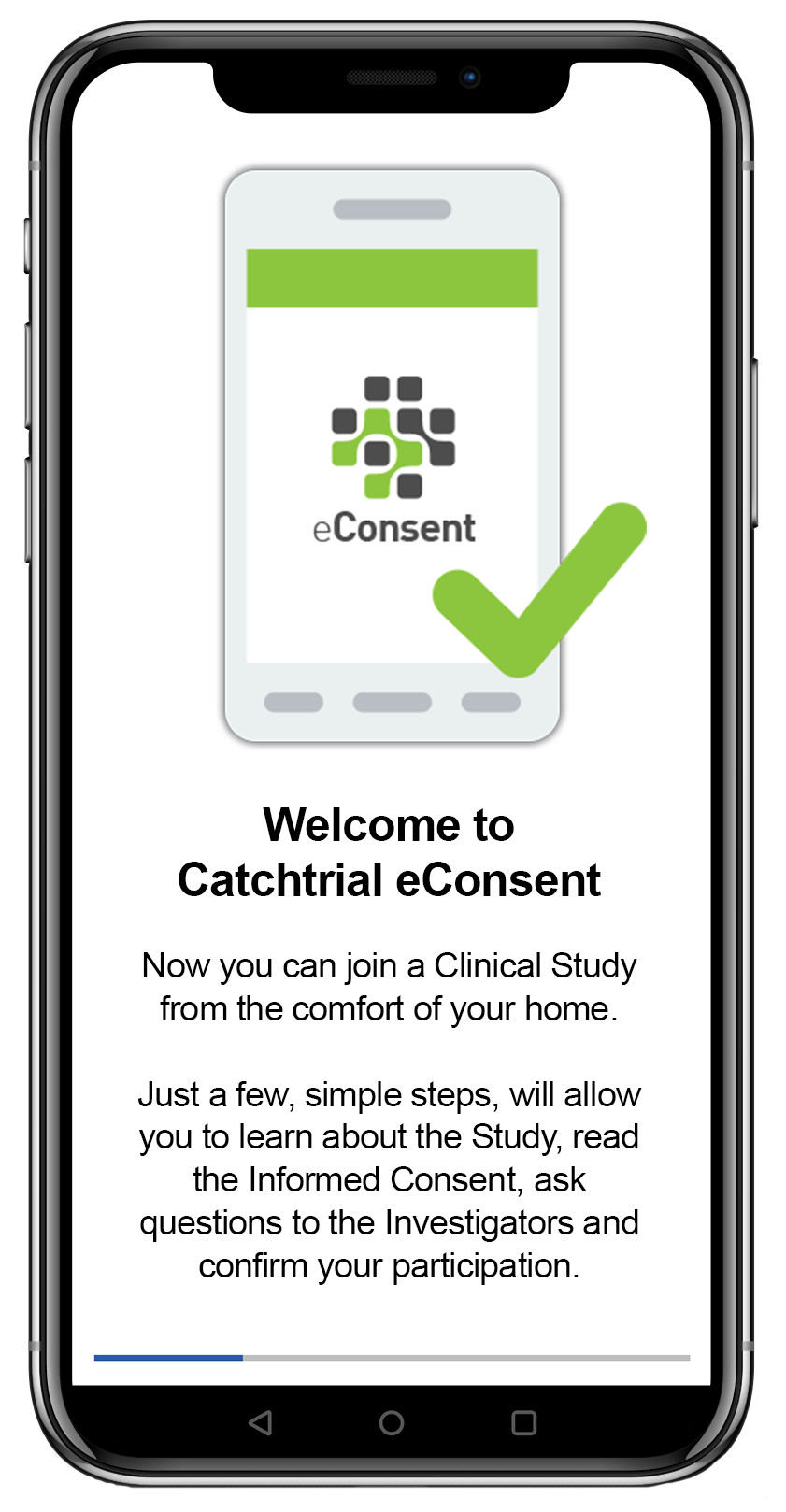 ACCELERATING TRIAL RECRUITMENT AND OUTCOMES
Medical device and pharma industries are gradually shifting to decentralized approaches for patients recruitment and trial conduct.
A patient-first approach leads to significant reduction in time for Screening and Enrollment.
Meditrial eConsent App provides a seamless experience for your patients, eliminating data stagnation and driving trials forward.
eConsent solution facilitates a consent process by
Providing information to subjects
Evaluating subjects' comprehension of the information presented
Documenting the consent of subjects or their legally authorized representatives (LARs)
Our Solution
Customizable landing page for e-Recruitment
Pre-screening survey for eligibility assessment
Video capabilities
Quizzed consent
Audio and video calls
Flexible consent form layout and supporting documents
Multilanguage technology
Complete audit trail (including 21 CFR Part 11)
GDPR and HIPAA compliant
e-Signature based on MFA, biometric signature and third-party certified solution
Rev. n. 3 – 12 June 2023